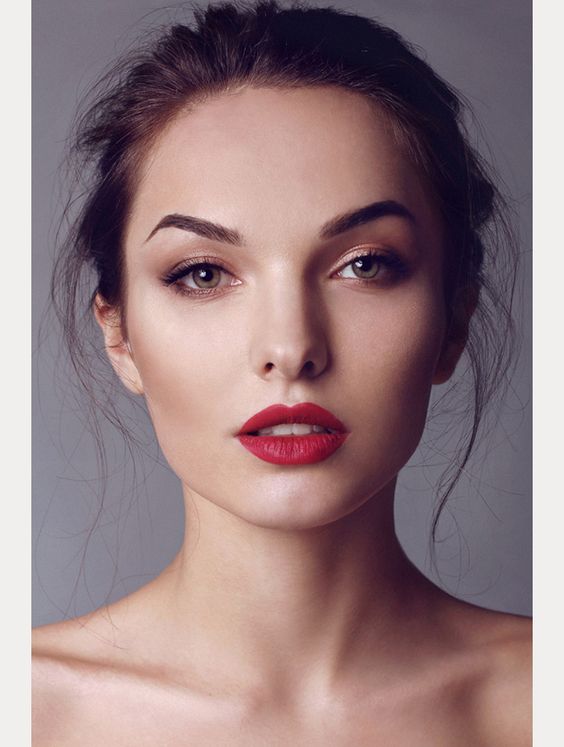 Your wedding day is one of the most important days of your life. So, making the right choice when it comes to make up is actually pretty hard. You want to have the perfect hair, the perfect makeup and you should! Just remember that nothing is perfect and it is all a matter of your particular taste. Today we will show you some awesome Wedding makeup ideas. It all depends in your personality. Are you edgy or are you more into classic makeup? Pair one of these styles with the perfect hair and you will look gorgeous on your special day. Just remember to make sure to pick the one that goes best with your personality!
Long eyelashes, soft lips: This makeup is perfect to highlight your eyes in a classy but edgy style.
Soft eyes, red lips: Amazing for brides who want to make a statement.
Natural: If your dress stands out, then you should pick a very natural make up to make your dress be the star of the scene.
Sparkles: You can add glitter to your makeup to make it stand out.
Lined eyebrows: This makeup is very trendy. Try making your eyebrows thicker so they pop out!
Cat eye: Use eyeliner for an edgier look.